What You Expect to See At Our Farm
Visiting The Farm
No Ticket needed to visit farm during hours of operation.
You can visit during farm hours, see below or the bottom of every website page for our hours. Tour available June, July and August at 11 am on Saturdays. You will learn about our farm, how to grow lavender and when to harvest. You also meet the famous donkeys of the farm. Taste of lavender at end of tour. $5, a ticket is needed for farm tour only.
We share our lavender fields and gardens with nature enthusiasts during business hours.  Please do not visit our farm outside of business hours.  For everyone's safety please respect the closed signs and do not drive up driveway without permission.  Thank you.
Bloom information:  English Lavender typically blooms middle of  June into July.   The best time to see the French Lavender in color/full bloom mid-summer (July) .  We harvest our English lavender for culinary.  Dry and distill our French lavender for dried flower bouquets and our lavender essential oil which we use in our products that can be found in our Farm Store.  As the season progresses there is less lavender flowers on the plants due to harvesting before the flowers dry on the plants.  We typically have lavender flowers on the plant somewhere on the farm during the summer season.
We are a Certified Pennsylvania Pollinator Garden. This help feed our bees and keeps bloom interest throughout the flowering season on our farm.   NEW to Hope Hill Lavender Farm this year we planted an acre of Sunflowers for a bloom time in August.
Our farm store showcases many of the wonderful products we make with our lavender. At our shop, you'll find all of our handcrafted lavender based products, as well as items created by local artisans, all proudly made in the USA.  Many of the artists that have attended our lavender festivals in the past have their crafts available for sale in our farm store, also.  We concentrate on our farm store and the beautiful items we can offer our customers year round no longer holding a one day lavender festival.
We are centrally located to Harrisburg, Allentown, Wilkes-Barre, and Lancaster. You can use Google Map to obtain directions to our farm. Check out Schuylkill.org to find other things to do in our area.
Photos on this website are from Hope Hill Lavender Farm but not updated daily.  See our Facebook page for current photos.
"Farming is a profession of hope" Brian Brett
Farm Tours
Farm Tour-Learn what we do here at Hope Hill Lavender Farm.  Learn about the lavender, pollinator plants and the animals on the farm.
Saturdays at 11 am June, July, and August. To participate in farm tour sign up in farm store when you arrive at Hope Hill Lavender Farm.
Fee $5.00 https://www.eventbrite.com/e/lavender-farm-tour-2021-tickets-134915173917
Self  Guided (free) – you are able to walk our farm during business hours.  Farm store has a map for you to view to assist you in seeing the many things you can do here at Hope Hill Lavender Farm.  Here are some of the things you can see, the lavender fields, lavender drying shed, pollinator plants, bees and our big purple chair.
GARDEN ETIQUETTE
-ABSOLUTELY NO SMOKING OR VAPING ANYWHERE ON OUR PROPERTY
-NO LITTERING INCLUDING CIGARETTE BUTTS
-NO WALKING ON PLANTS OR THROUGH THE MIDDLE OF GARDEN BEDS
-NEUTERED, FRIENDLY DOGS ALLOWED MUST BE LEASHED, VISIT PUPPY POTTY SPOT UPON ARRIVAL, NO URINATING ON PLANTS, MUST CLEAN UP WASTE
-OUR PAVILLION IS USED FOR TOURS AND SCHEDULED CLASSES RESPECT THE PRIVACY OF GROUPS USING THE PAVILLION
Remember it's a farm you need to wear appropriate footwear ground is uneven in places.  The grounds of our farm are not handicap accessible.
Please consider patronizing our farm store while you visit Hope Hill Lavender Farm. Your patronage is what keeps the farm beautiful and in operation.
Animal Policy: We welcome neutered, friendly dogs during regular farm hours. Pets must be on a leash. Please curb your animal from urinating or defecating on plants or in field, visit puppy potty spot upon arrival.  All feces must be picked up by the owner.
Photo Policy:  Photography by our customers is welcome during our regular hours. We have a professional photographer doing photo sessions in July, see our event page.  Professional photography requires arrangement by making an appointment with Wendy at 570-617-0851 please no Facebook messaging to make appointments. There is a liability form to be signed and a deposit needed to schedule a date.
Pavilion Policy: Our pavilion is for farm tours and all our visitors.  We use it for special tours and classes.
No smoking, vaping or littering anywhere on our property please!!!!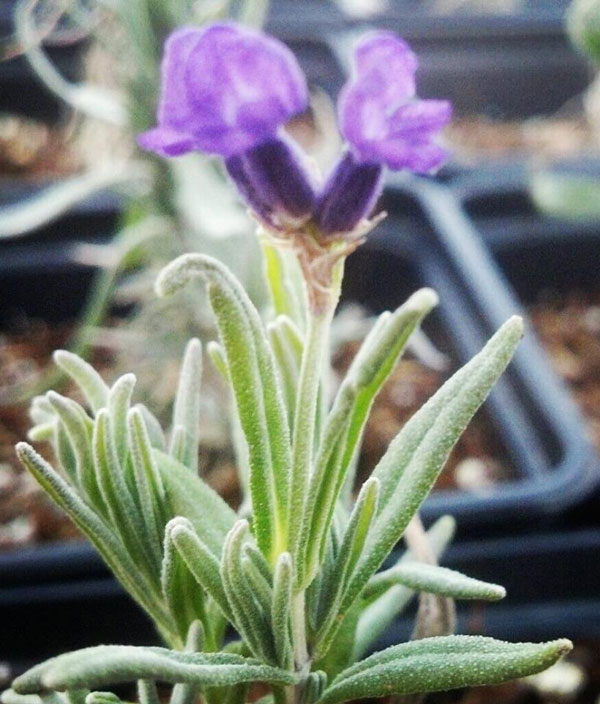 2021 Season
Our Hours
Our farm is our private residence not a public park please respect hours of operation.
  HOURS UPDATED AND CURRENT AS OF 07/01/2021
Our farm & farm store can be visited outside of normal business hours by calling 570-617-0851 to make arrangements.  Please call during normal hours of operation 9am – 5pm.
February 6th – 10am – 3pm
April 3rd & 24th- 10am – 3pm
May Every Saturday & Sunday – 10am – 3pm
Annual Plant Sale May 8th & 9th: 10am – 3pm
The Month of May best month for purchasing lavender plants at our Farm
June Every Saturday & Sunday – 10am – 3pm
July Every Thursday, Friday, Saturday, & Sunday – 10am – 3pm  CLOSED  Sunday July 4th 
August Every Saturday & Sunday – 10am – 3pm
September 4th & 11th – 10am – 3pm
October 9th & 23rd – 10am – 3pm
November 6th, 20th, & 27th – 10am – 3pm Small Business Saturday Nov. 27th
December 4th, 5th, 11th, 12th, 18th & 19th – 10am – 3pm
                                                                                           10th Annual Holiday Open House December 4th – 10am – 3pm
 Quality products from Hope Hill Lavender Farm produced with our essential oil distilled on our farm. Unique products from local artists, Made in the USA products, and culinary items – including vinegar & oils sampling.
Baba's Bucha On Tap At Our Farm During Lavender Season
WHAT IS KOMBUCHA?
It is naturally effervescent through the magic of fermentation, very low in sugar and rich in probiotics, live enzymes and antioxidants.  Kombucha is a slightly tangy beverage that has very low in sugar and has only 25 calories per serving.  This makes Baba's Brew  a delicious and healthy alternative to sugar loaded, heavy processed sodas and sports drinks. Baba's Bucha is handcrafted in small batches using only fair trade organic ingredients and local seasonal produce. It is vegan, raw, gluten free and has no artificial flavorings or colors, brewed in glass, served in glass.
We Are Proud Members